Ostatní
Report from the Arena Cup in Braunschweig
Report from the Arena Cup in Braunschweig


My Arena Cup trip had started three weeks before the event. My Czech friends Ondrej Kopulety and Vlastimil Bokr offered me one free place in their car to travel to the Arena Cup with them. My answer was – why not? So when and where could I enter?
They offered me a free place in the car from Prague. So I bought two-way tickets from Bratislava to Prague and my way to the Braunschweig Arena cup had started. I had just one question in my head...
Expanded? What to play???
OK. So I started with metagame check. Nico Sutter helped me a lot. Night March, Water Box, Speed Darkrai, Yveltals, Fighting decks, Donphan, Eels, Archie Stoise.... Oh wait - what??? Speeed Darkrai EX??? Speed deck? Maybe... It could be an option.
But at first I was thinking about Yveltal EX deck I was in the TOP Cut in Prague at City Championship with. Then Primal Groudon EX... But the final decision was made according to perfect metagame analysis of Charles Barton.


Deck list improvement
My good friends from Germany Manuel Jorach and Nico Sutter helped me with first sketch of my list and I am really thankful to them. The deck was working very well. Then I was improving and testing it with Marcel Cerny from Slovakia, adding my favorite cards, etc., etc. List was working still even better but - I had a lot of questions how to improve that. So I have decided to ask my very good friends from the United Kingdom – Jo Gledhill and Charles Barton for their opinion, time and help.
We were writing long messages with Charles and then we made together my list I was playing at Braunschweig Arena Cup. For the final decision which won me a few games I am thankful to my Czech friends and their late night deck testing too – Ondrej Kopulety, Vlastimil Bokr, Patrik Bartosovic and Martin Belohlavek. I have decided to add one Malamar EX instead of Yveltal EX (Jolteons EX, weakness, ability etc.). I kept all Lasers, Virbanks and other cool stuff. No other stadiums. No Sableye. No more Fright Night Yveltals. No Acro Bikes… No Yveltal EXs… No Giovanni, no Delinquent, no Ghetsis… So my Virgin-boy-speed Darkrai EX deck was prepared for playing at Arena Cup.


Travelling
I entered my bus in Bratislava on Friday. After a few hours in it I got finally to Prague with a 30 minutes delay. My friends were waiting for me next to Cerny Rytir game store. Vlastimil took us in a silver car to Germany. During the way we were singing English songs in Czech language. The best singer was - of course – Patrik Bartosovic. The accommodation was perfect, again I would like to thank to Vlastimil. Big house, free Wi-Fi connection… Just caviar and lobsters for breakfast were missing, haha. 

Braunschweig
After few hours of sleep we finally arrived to Braunschweig City Hall to the Arena Cup. Almost 50 players from many European countries were competing here to get points and valuable prizes from this event.
After fast registration I met my cool fiends and European TOP players Luca Schuster, Malika van der Kooij with Steffen Erikssen. Another cool guy with Trubbish all the time - Gunther Kirchhofer - told me hello by entering the hall. All event atmosphere and people there were kind and friendly. Just Charles and Jo were missing.
Round number one – Gunther Kirchhofer (AT) – Primal Groudon EX with Wobbuffet and robo-substitutes.
My good friend Gunther started with Groudon EX round number one. Me with Keldeo EX. What to do? OK, so – Hoopa EX for Shaymin EX, Darkrai EX and Malamar ex. Then with Shaymin EX I went for five. Then started to kill his Primal EXs, robots and Wobbuffets, but it was really hard to play against two Primals.
Second game I started with Shaymin EX and Malamar EX. Gunther had just Wobbuffet. OK – so Malamar EX, Dark patches, Elixirs, AZ, etc. and next turn knock out.
Game three - Gunther had everything, I was out. So 1:2.
0:1:0
Round two – vs. Mario Knoche (DE) – Zygarde EX, Hawlucha, Lucario EX
Rounds were simple – I was fast, very fast, but fighting weakness killed me. My opponent did a few misplays probably to make that match more dramatic. I was receiving a lot of damage just for single energy; my attacks cost were 2-3 energies… 0:2.
0:2:0
After that I wanted to quit at the tournament and go home. 2 games - 2 weakness decks… Why??? Then I was talking to Malika and she told me – With only two losses you still could get the top cut. OK, so… Why not???
Round three – I am back vs. Daniel Burmester (DE) - Vespiqueen/Flareon
Thank God for Vespiqueens!!! Game one – great setup for two Darkrai EXs and one Fright Night Yveltal – and the game was over. 1:0
Game two – my opponent started with Shaymin EX, then tried to make the game more dramatic and… My great solos with Lysandre and baby Yveltal for Shaymin EX and knock outs… 2:0
Yeah, Charlie is back!!!
1:2:0
Round four – Maximillian Kappler (DE) – Jolteon EX/Regice/Eels
I really, really do not like Jolteon EX in opponent hands. But thank God and my deck I had perfect both starts. Game one – opponent had one fish on the bench, so Lysandre, Elixir, Elixir, Patch, Darkrai EX, Knock out… Then do 30 to Jolteon EX. Quite fast game and I won it. Knock out Fish, Suicunne, Jolteon EX and Shaymin EX great finish! Yeah!!! 1:0
Game two – Start with Darkrai EX, Hoopa EX, Malamar EX, Darkrai EX, Keldeo EX and Shaymin EX to the bench. Than one baby Yveltal… and after five rounds – YEAH!!! Game score 2:0… Karol is back again!!
2:2:0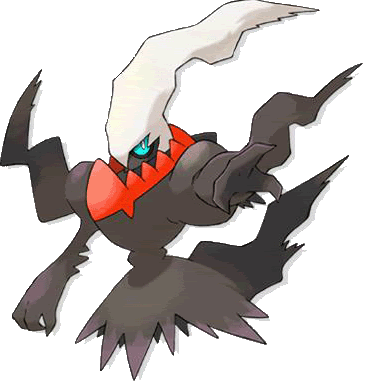 Round five – Leon Deninger (DE) – Night March with Mew and Mew EX.
I started to set up Darkrai EX, added Fighting Fury Belt, then another one Darkrai EX on the bench and Fright Night Yveltal and… Game was over soon. 1:0
Game two - my opponent plays also Mr. Mime. Great! OK then… Darkrai EX, Malamar EX and baby Yveltal won me the victory number three. 2:0… So - let's do some magic, guys!
3:2:0
The TOP Cut decision game – Game number six – Friedrich Illbruck (DE) – Jolteon EX/Seismitoad EX/Glaceon EX box
This game is streamed at Pokemon TCG Austria YouTube channel. I have not tested against this kind of deck, so I was quite surprised with it. My opponent flipped with a dice from the Arnhem ECC. I had the same a few months before but I gave it to somebody at that event. My dice was flipping heads almost all the time and this was similar dice – so I think it was like mine – and it was probably not fair to play with it. I was flipping mostly tales almost whole tournament, but who cares. So I asked judges to check the dice, because also the shape of one side of the dice is not 100% straight – that was my opinion. But they told it is OK, so I respect it. So we started.
I felt like I cannot be in the TOP Cut there - my opponent played well, maybe with one small mistake to play Grenade hammer against me except of Quaking Punch. I did a lot of mistakes, maybe because I was under pressure I wanted to be in the TOP Cut so much, I can do that, etc… I do not know what did happened – I played bad. My misplays are important for me - to teach myself from them. For the future playing, of course… You could check that stream.
0:2.
3.3:0


I finished with the final score of 3 wins and 3 losses. My last opponent went to the TOP Cut. I was not very happy with nine game points at place number 17. OK, score was 3 wins, 3 losses; many players were behind me, but… I could do the TOP Cut, I could be better, I can do that! Now I have to finish in the TOP Cut at Czech/Slovak nationals in Prague to get points for my 2016 World Championship invitation.
Ondrej Kopulety (CZ) finished too close to the TOP Cut at place number 10 (3-1-2). He tied his last game – and both payers were out of the TOP Cut. Manuel Jorach was too close too – at the place number 12. Patrik was next to me in standings (with less wins and more ties).
In the Top Cut there were (1) Steffen Eriksen (DK, 4-0-2), (2) Eleni Tsotidou (DE, 4-0-2), (3) Finn Schleusner (DE, 4-1-1), (4) Gunther Kirchhofer (AT, 4-1-1), (5) Martin Belohlavek (CZ, 4-1-1), (6) Lutz Rasmussen (DK, 4-2-0), (7) Nico Suter (DE, 3-0-3) and (8) Friedrich Illbruck (DE, 4-2-0), my last opponent. Martin Belohlavek from Czech Republic finished in the TOP Cut.


The final standings were:
1. Steffen Eriksen (DK) – Night March / Gallade
2. Finn Schleusner (DE) – VirGen with Max Elixir
3. Martin Belohlavek (CZ) – Night March / Gallade
4. Nico Sutter (DE) – Trevenant / Wobbuffet
5. Eleni Tsonidou (DE) – Night March / Mew EX
6. Gunther Kirchhofer (AT) – Primal Groudon / Wobbuffet
7. Lutz Rasmussen (DK) – VirGen / Max Elixir
8. Friedrich Illbruck (DE) – Glaceon EX / Jolteon EX
After the Arena Cup we travelled directly to Prague. Then I travelled by bus to Slovakia at 05:00 in the morning. I arrived at 09:00 to Bratislava Bus Station. On Sunday we had our unofficial National Championship qualification round - number one, so I was competing there too. The start was at 14:30, so I had a few hours for sleeping and the standard deck testing. The trip was amazing and I am looking forward at the next trip with those Czech guys – Kopul, Patrik, Martin and Vlastimil.
Thank you, guys!
Karol Blesak.
Komentáře
Přispívat mohou pouze přihlášení uživatelé. Pokud chcete vložit komentář, přihlaste se ZDE.